Guanyu Mosaic Tile are high-quality products. Different mosaic tiles have different unique patterns and colors. They are environmental protective and have very low water absorption.
Classic Hand Painting Crystal Glass Mosaic Tile / Hot Sales Hand Painting Glass Mosaic / Top Grade Crystal Glass Mosaic Tile
Glass Mosaic Characteristic:
1) Suitable for inside and outside walls and similar applications.
2) Can be applied as complete sheets or in small sections to decorative borders or trims with other tiled surfaces.
3) Resistant to fading, staining and discoloration, easy to clean and install.
4) Acid-resistant and Alkali-resistant, high and low temperature resistance.
5) Waterproof and durable.
6) No radiation, eco-friendly.
7) Available in different size, color and design.
Glass Mosaic is suitable for various construction and high-end decoration. It is widely used in these areas.
Home/Villa: Sitting Room, Bedroom, Kitchen, Bathroom, Balcony, TV Background wall.
Entertainment: Senior club, KTV, Cafe, Swimming Pool, Hotel.
Public Places: Shopping Center, Stores, The Station, etc.
Installtion Instructions
1. Prepartion of the wall surfaces
Make sure the wall surface to be smooth, flat, solid, dry and perfectly clean, we suggest creating a white base-about 2mm
2. Perpartion for laying
Score lines on the surface to help the sheet posited correctly.
3. Laying
Using the straight of a trowel spres out the adhesive unformly on the wall, make sure the adhesive all the surface, one time should be no more than 1sqm.
A. Mosaic mounted on paper
Install the mosaic sheets with the paper side facing towards you and then using rubber float to ensure perfecet adhesion. Wet the paper with a damp
sponge and then remove it gently. Take out of any excess adhesive before it dries by a small spatula.
B. Mosaic mounted on mest
Press the fiberglass mesh backing directly into the adhesive.
4. Grouting
Using a grout for particular care. For paper faced mosaic, ensure that tiles are thoroughly cleaned and spread the grout using a rubber float. Make sure no
more than 2sqm of area at a time, and then leave the grout drying.
5. Cleaning
Using a damp sponge to remove any grout.
6. Cutting glass mosaic
Using mosaic nippers cut tile by tile.
Using a cutter for cutting the whole sheet.
7. Maintenance
Using normal neutral detergents for daily cleaning;
Using a slightly acidic detergent for special cleaning.
Why Guanyu Mosaic?
Guanyu Mosaic, specializing in making mosaics, polished tiles, rustic tiles and glazed internal wall tiles, makes our brand "Guanyu Ceramics" popular around the world and established worldwide distribution Channels in many countries and areas under the support of many clients.
We will supply you:
- Good Quality:
We got ISO9001:2000, ISO14001:2004, GB/T28001-2001 certificate, compulsory 3C certificate and strictly carries out their standard systems. And our inspection deptment supervise all the goods and it makes the goods are what your expected.
- Reasonable Price:
Our reasonable price will help you to enlarge your market.
- 10 years tiles exporting experience:
Over 10 years of exporting experience on tiles guarantee that all the steps of exporting can goes smoothly and it saves your time and money of getting goods.
- Meet Your Needs:
If your requirement go beyond our tiles, please contact us with your tiles designs. We are always happy to discuss your needs.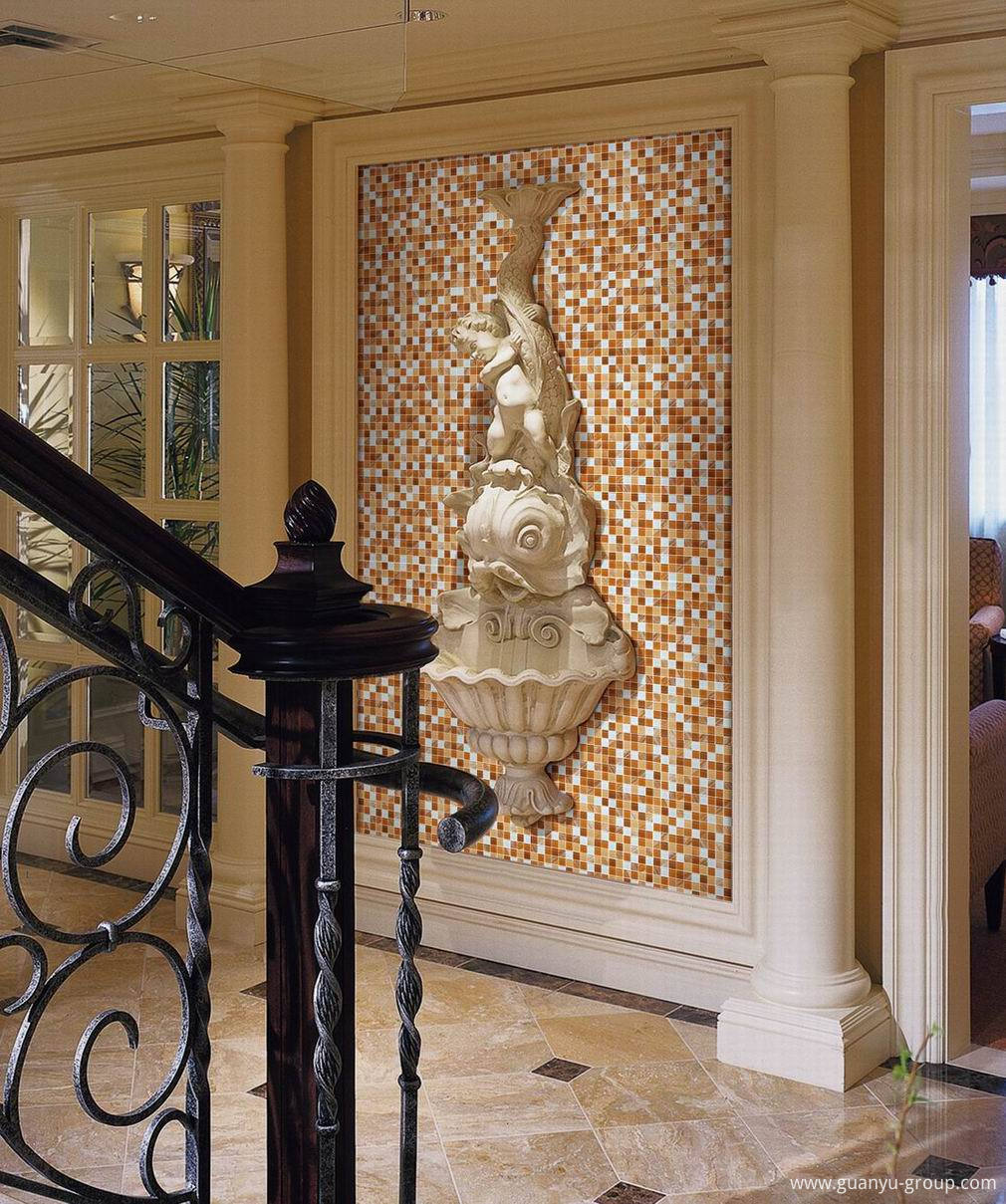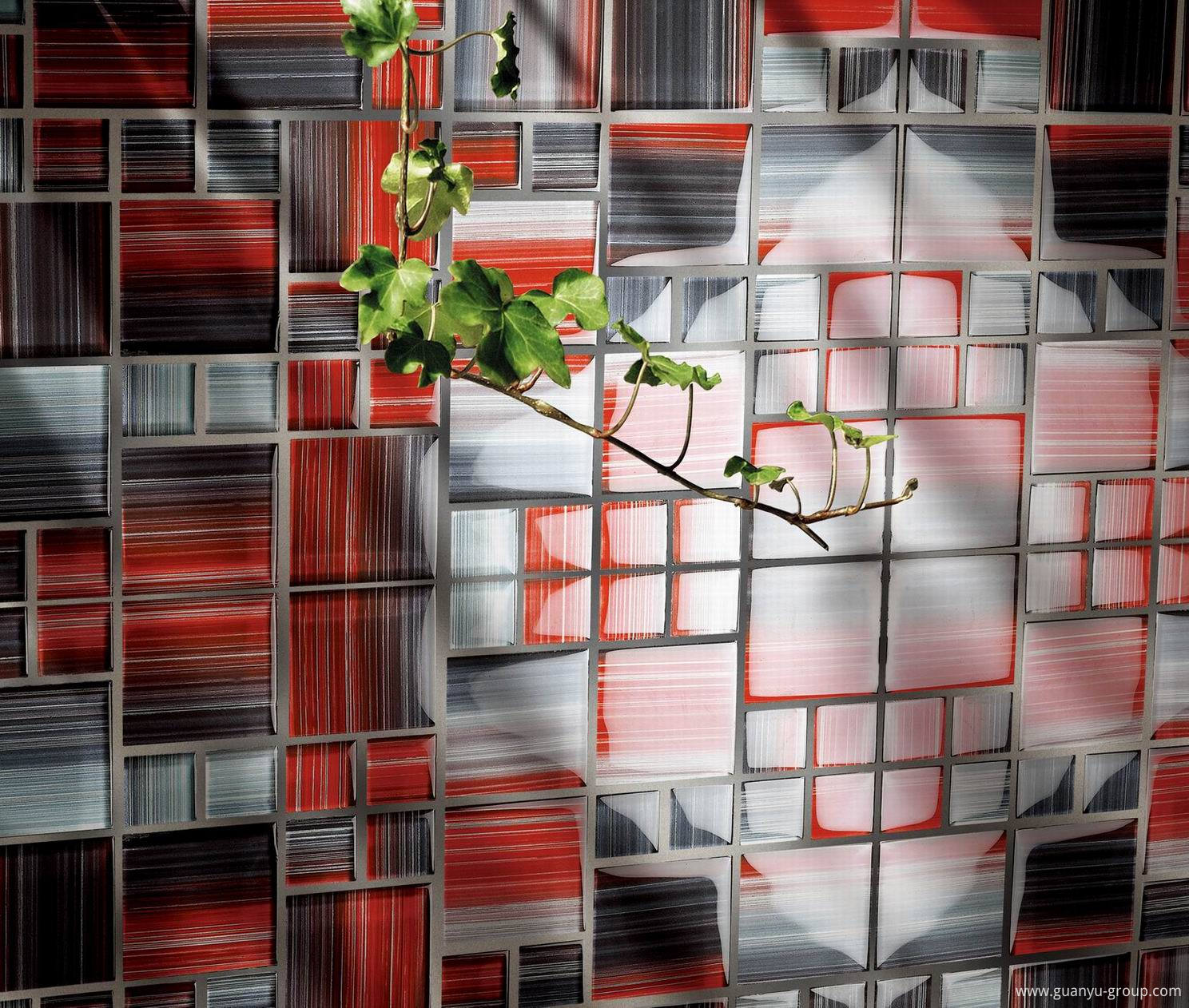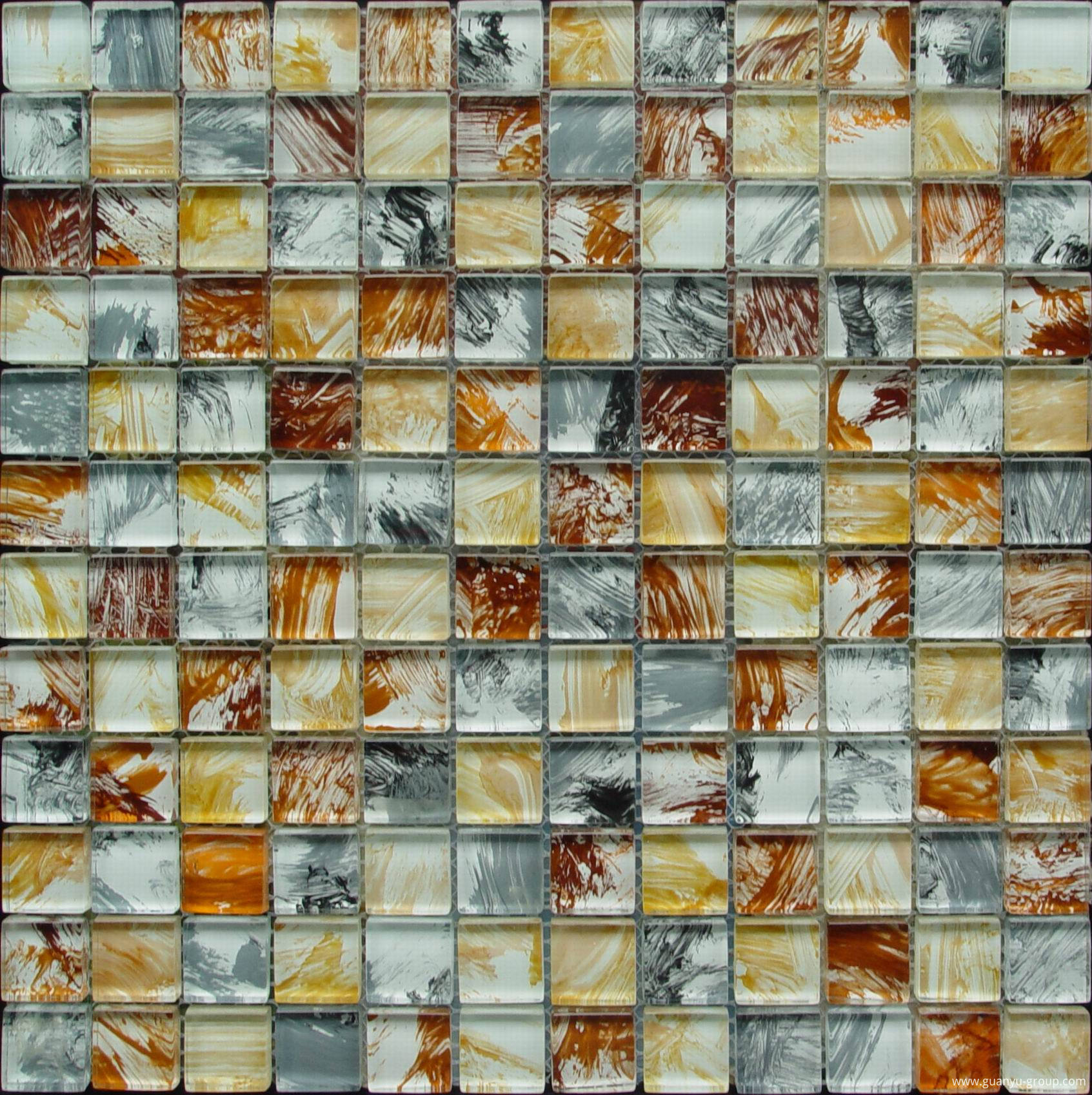 Please feel free to contact us if you are interested, thank you!